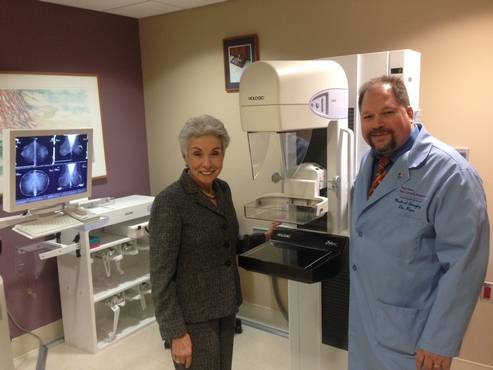 Elgin area women who are uninsured or underinsured can now get free mammograms and diagnostic testing thanks to a new partnership between a Chicago nonprofit and Presence St. Joseph Hospital.
Sandy Goldberg, founder of A Silver Lining Foundation, said this is the organization's 10th partnership with hospitals in the greater Chicago area — and the first in the Northwest suburbs — for the "Buy A Mom A Mammogram" program.
The program, established in 2006, has served about 7,500 women to date, Goldberg said. Women don't have to be mothers to be eligible.